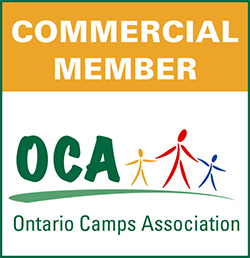 Many youth camps in the Simcoe and Muskoka regions take advantage of Fabricare's Camp Laundry Service. Fabricare is committed to service excellence in everything that we do and you can be assured that your camper's laundry will be in the best of hands with Fabricare.
This is how it works:
Laundry is picked up by Fabricare in the morning and delivered back the next.
Each camper has his/her own numbered laundry bag which is supplied by Fabricare. Usually, the camp chooses several colors of bags, each to signify a cabin or perhaps an age group making it easier to distribute finished laundry back to campers.
Each campers clothing is sorted, washed and dried separately.
Charges for delivery cover our cost only and are charged only if camp is out of our usual delivery area.
If you are not totally happy with the service you are currently receiving, or if you would like to have your laundry done off site, now is the time for change. For all camp laundry enquires contact TAMMY REID at 705-645-2237 or e-mail through our contact page "Attn. TAMMYREID/Camp laundry".http://www.ontariocampsassociation.ca/vendor/fabricare-cleaning-center-inc/